What did you want to be when you grew up? Did you do what you wanted to do or did you simply follow the path of least resistance?
Over the years the options for employment possibilities have changed, they have widened offering young people more choice and with that choice, more confusion.
Even things such as a more reliable transportation system have added to the spectrum of potential jobs. Years ago you would work where you lived, doing what that part of the country was known for doing. You were either in a get your hands dirty job, or an office. But now the options are potentially limitless.
The task therefore of finding a role which fits when there are so many from which to choose, can seem rather daunting to both parents and teenagers.
Here are some factors to consider that help whittle down the choices:
Is there a particular area where the teenager has had experience already? If so, was the experience they got enjoyable and challenging enough? Was it a fair and accurate reflection of how it would be to do that as a paid job? Did they day go quickly or did it drag? Were they relieved when that work experience was over or were they sad to go?
There previous academic options will be an indicator too. What choices did they make for their subject choices and why? Were they glad that they took those options? It's easy to look at a subject like Spanish for example, and think it's great that you did well but realistically what jobs opportunities would be available to you based on that? But the truth is the world is a much more accessible place these days. There are jobs for almost everything so don't think that a slightly more unconventional subject that your teenager has enjoyed was just an extra GCSE, it might be a big clue to their future.
What future academic options are available? If your child requires extra tuition or university fees paid for in order to take the next academic step towards their ideal job, are there the funds to support that? Perhaps an apprenticeship or other route might be a more realistic way forward.
What strengths do they have? Perhaps there are day to day things that they do really well, that might not have been highlighted from their A levels. For example, organisational skills, research skills, ability to use technology or supporting others.
Finally, talk to them about what they enjoy in life. It's easy to think "All they do is laugh and joke with their friends" but that might highlight quite a lot about the sort of role that will suit them in the future. It may demonstrate that they would get more satisfaction in a role where they work alongside others, rather than on their own. Perhaps they tend to take responsibility for organising events with friends, which might tell you that they are good at organising people, or poses leadership qualities.
The best advice is not to look too far ahead into the future. Tell your teenager to think not about what it is that they want to become, but instead to consider who they are right now and build up from there.
By Gemma Bailey                                                                                                                                   www.NLP4Kids.org/gemma-bailey
Summary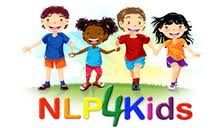 Name
Nickname
Website
Job Title
Company Director, Hypnotherapist & NLP Trainer