Stop Anxiety & Grow Confidence
(For Parents and Practitioners. A paperback book sent out to you.)
FREE: Concentration Skills Guide for Pupils
(Hints and tips for children and young people.)
FREE: School Transition Guide for Pupils
(For new year 7 pupils or those moving up from year 6 to year 7.)

FREE: How to Help an Anxious Child
(Hints and tips for parents and practitioners.)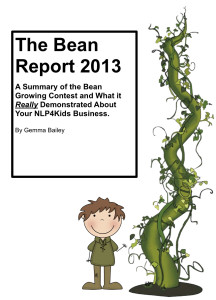 FREE: The Magic Bean Report
(suitable for anyone thinking about joining the NLP4Kids team as part of the education franchise.)

FREE: NLP4Kids Audio Insights
(An audio about the techniques we use with children for those interested in our work as an education franchise.)
FREE: 13 Ways to Improve Confidence in Children
(for anyone who wants to make a difference.)
The NLP4Kids home study manual
(An alternative to attending our live training to become a practitioner)
Upgrade from NLP4Kids home study to NLP4Parents and NLP4Teachers home study
(you must already own the NLP4Kids manual to purchase this!)
Regular NLP Practitioner home study by People Building
(Non – children specific, NLP training manual that we use to accompany our live training.)
Four videos from our webinar series
(Includes: Helping Young People Overcome Anxiety, Developing Confidence in Young People, Improving Communication with Young People & Improving Mental Well-Being. Available seprately.)
Four audios taken from our webinar series (above)
(Includes: Helping Young People Overcome Anxiety, Developing Confidence in Young People, Improving Communication with Young People & Improving Mental Well-Being. Available seprately.)
Hypnosis scripts for therapists
(Hypnotherapy scripts for therapists who work with clients for a range of issues.)
The Feelings Basket series of books are written by our very own NLP4Kids practitioner, Debbie Kinghorn.
Feelings aren't scary, they can be our friends! The Amy and the Feelings Basket series provides support for parents, teachers and children to explore early life events and the feelings associated with them in a fun, entertaining and educational way.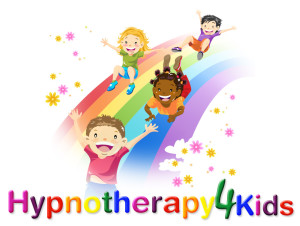 Relaxation and Healing for Children Audio
Children can be tricky to hypnotise and usually session with them require a great deal of flexibilty from the therapist. Using this audio, the child can be taken on an exciting journey through a rainbow and collecting powers of positivity through each colour they travel.

The Sleepyhead Garden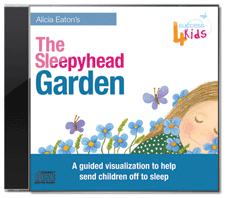 Getting kids off to sleep in the evenings is one of the most common problems parents face. "The Sleepyhead Garden" is a soothing and relaxing story about a mischievous pixie called Bamber who plays up at bedtime and simply can't get to sleep.
Exam Success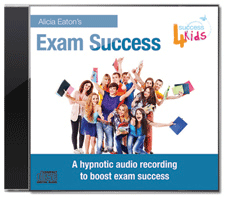 Exams frighten almost everyone. This hypnotic audio recording, available both as an MP3 and also CD, is designed to turn those negative feelings into positive ones.
Fussy Eating No More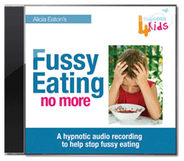 Getting your child to eat healthily can be difficult at the best of times. This audio recording is a gentle, relaxing story about a walk around a magic garden and is suitable from ages 3 to around 8 years.
Magic Day Out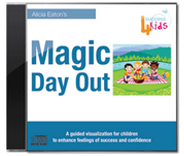 This relaxing, guided visualization is a story that has been especially designed for children under the age of ten years. Regular listening helps children face day-to-day problems and anxieties, such as school pressures and confidence.
Stop Thumb Sucking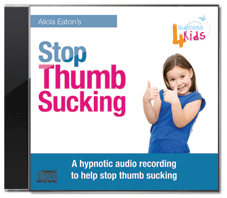 Thumb sucking is a common enough activity amongst young children who quite naturally find it comforting.Once bad feelings become associated with the habit, anxiety takes hold fuelling the child's desire for more comfort. This hypnotic audio recording is designed to turn those negative feelings into positive ones and encourage the subconscious mind to change this unwanted automatic behaviour. Buy here for £12.97
Stop Bedwetting in Seven Days Book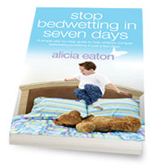 The 'Stop Bedwetting in Seven Days' book is an easy-to-read guide for parents, using the latest thinking from the fields of positive psychology, NLP and hypnotherapy to help children overcome bedwetting.
Dry Beds Now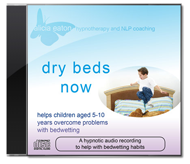 Helps children aged 5-10 years overcome problems with bedwetting. The 'Dry Beds Now' CD accompanies the book in this specially-priced package but is also available as a free downloadable recording when purchasing the book.
Stop Bedwetting Now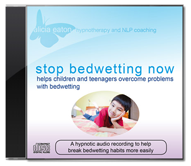 Bedwetting habits can become deeply imprinted on a child's subconscious mind, which means they can automatically go on doing this for many years. his relaxing, hypnotic audio recording can take the strain out of making those changes and is filled with positive, confidence boosting suggestions. Buy here for £12.97
Stop Bedwetting Online Video Course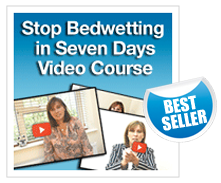 This week long step-by-step programme of exercises and activities is fun and easy to follow, whilst it encourages your child's mind to create a new a new set of habits and behaviours. Because at the end of the day, that's all bedwetting is – just a bad habit that your child's body has got into. Buy here for £107.14 (Depends on exchange rate)