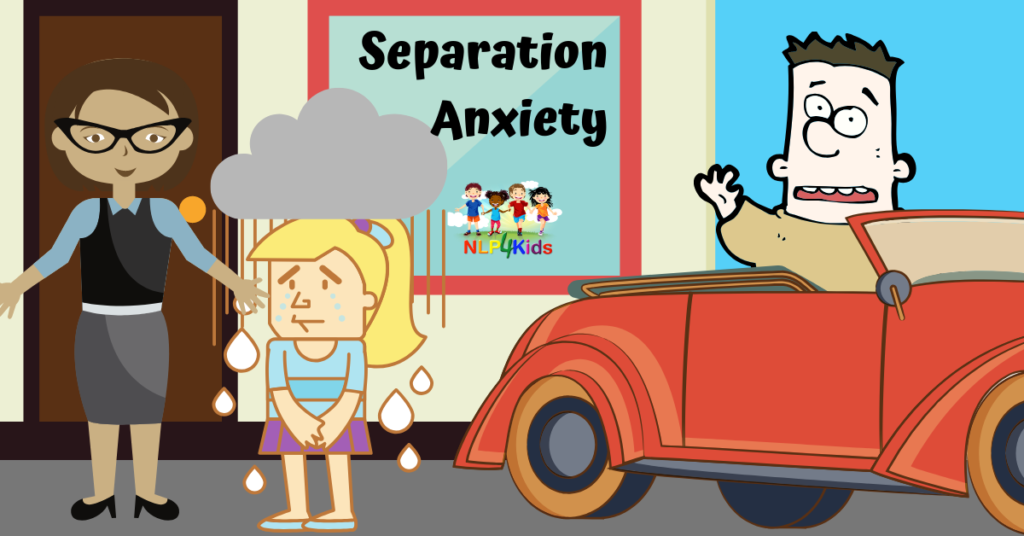 Worried About
Separation Anxiety?
Separation anxiety can occur for many different reasons:
School transition

Returning to a childminder

Visiting a parent who has left the family home

The back-to-school routine after the summer holiday

Going to parties, play dates and sleepovers with friends. 
It might strike you as a problem that mainly affects younger children, but I have met many teenagers in my therapy practice who find being away from their parents (or their parents being away from them) so tough, it prevents aspects of their social development from occurring. 
Separation anxiety is a deeply stressful sense of loss and sadness experienced in children, teenagers and sometimes parents too; even when it is clear that the separation is temporary or brief in time. It can be as intense as a feeling of grief or heartbreak. 
Sometimes, this anxiety can pass over time or as a child gets used to the circumstances. But this is not always the case and helping parents to navigate their way through the guilt they may feel is paramount to resolving the situation sooner than later. Teachers and professionals can also be part of the solution as they are often involved in reassuring parents and young people. 
That's why I put together this webinar, at this pivotal point in the academic year, to help you all move quickly forward towards feelings of comfort, certainty and let's face it, a sense of being in control. 
Why is it important to have strategies to resolve separation anxiety?
We want young people to be able to develop their social skills and avoid holding themselves back. 

Overall, moving past this problem is a great way to demonstrate that their confidence is improving and growing. 

They can become more mature and resilient.

Everyone in the family and classroom can benefit from having more settled emotions.
During this webinar recording, I shared strategies that have worked for parents and professionals by referring to real-life case studies and successes. There was advice for parents and professionals to employ in a variety of settings  – plus, individual questions were answered. 
The webinar was broadcast live and you can now purchase the recording. 
I ordinarily charge £250 per 90-minute session so this is a fantastic opportunity to 'pick my brains'(!) and receive some top-notch advice for a tenner!
What you'll receive:
A copy of the webinar recording (sent the following day)
A copy of the powerpoint slides used on the webinar (sent the following day)
A certificate of attendance (sent the following day)
I hope you enjoy it!
Gemma Bailey
Director of NLP4Kids