I was sat one day in a GP surgery, waiting to be seen by Dr Will. C.U. Now. I watched a young child sitting next to his mother as he whispered something into her ear. The mother smiled and nodded to her young son, and he bounced out of his seat with a big smile and toddled over to the solid, brown table in the middle of the waiting room upon which lay an array of colourful childrens books and magazines. The young boy carefully scanned the table, as if looking for his favourite treat. He chose an annual about pets and animals and then toddled his way back to mum, book clutched to his chest where he handed her his prize and sat back, close by her side and watched and listened as mum started to talk about the book. First there was a statement of delight from mum "Oh, that's a nice looking book!', followed by a question even before a page was turned "What do you think this book is going to be about?"
As an observer, and as a fellow parent, my heart smiled watching this scene unfold in front of me. It encapsulates, for me, what the definition of literacy is. Ask your fellow educator or parent and most will define 'literacy' as being able to read and write. However, when you examine the components of literacy more closely I would conclude there are four altogether. The two often missed out of literacy definitions are of course speaking and listening.
When we start to understand that 'to be literate' is to communicate effectively and to understand written information, then we can look towards how to break this down into our key senses. Using a multisensory approach in learning (an approach that underpins much of the primary school curriculum) to be literate is an effective way of teaching our children how to be proficient at literacy. One could argue that of our 5 senses (our only means of 'recording' information around us), vision (V), sound (A for Auditory), and touch (K for Kinaesthetic) are the 3 main ones we use for literacy (smell and taste to a much lesser extent).
During the time in which children first start to read, there is a process that naturally happens with our children. When, as educators or as parents we start talking to them, children are picking up a high degree of auditory information even before they are able to recognise letters or any written information. Often we are combining this with visual information. So in early years terms we associate the word 'apple' (for example) with a picture of a big, rosy red, apple. Many early years books actually now come with a tactile element to such as a shiney, waxy surface on a page to give the feel of an apple's surface. This is our kinaesthetic sense enriching a child's experience of what we see and hear, combing all three senses to give a remembered experience of what an apple actually is. This, in my view, is a fundamental way of how we become literate and how we learn how to learn by being aware of these senses as the channels through which we can communicate and experience literacy and what preferences we have for learning. Having an AVK approach to learning is pretty much mainframe during a child's primary education.
When we go back to our scene in the GP waiting room we see that the environment provided for a child (by the parent) is one of calm and curiosity. Being calm and curious are vital components in not only setting up a reading situation but also invite the child to talk about a book even before a page is opened. Forming an idea about a book and the chance to discuss it with a parent or educator beforehand can build a child's confidence before they start to read. So even before we start opening a page we have already 2 tips;
Tip 1) State management – ensuring you (the educator/parent) are calm before reading to will help a child settle quickly and before focusing on the reading taks
Tip 2) Be curious – ask questions with AVK elements. Here are some examples that can start a simple discussion with a child that may tend towards a preferred learning style
"What do you see (V) on this book that might tell us what it is about?"
"If these animals on the book were talking to you what might you hear (A) them say about the story they are in?"
"What do you feel this book might be about?"
As we embark on reading to a child or they are reading to us, it is important to check for understanding by the child. This can be done effectively by associating them into one of the characters.
Tip 3) Check for the child's understanding about what was read, at frequent intervals
"If you were (character in book), how would that make you feel?" -associating child into the character
"What just happened to (character)?" – a dissociated approach for the child
Often we find that stories relate to something that might be true for the child's own experience. It is important to recognise this with a child when the opportunities arise. Stories can create powerful meaning for children when they can be guided to step out of a story and relate it to their own world. This not only enriches they're experience of a story but can provide a deeper level of understanding of what might be relevant to them
Tip 4) Enjoy sharing stories – listen and describe situations to develop understanding and experience. Ultimately this can build confidence for a child at any level of reading ability.
 Tip 5) Foster a love of books
This final tip is a far more general one as it takes into account our environments in which we can make a conscious effort to develop literacy ability. Many if not all schools have some sort of library or area where books are kept. Similarly we might have a few bookshelves at home, particularly in a child's bedroom. These are environments that offer general cues and the chance to always pick up a book and enter a world with a child for a few minutes each day and to nurture not only reading skills, but those of listening, discussion and writing.
By Brendan Dobrowolny, NLP4Kids Practitioner 07561 200 202
Summary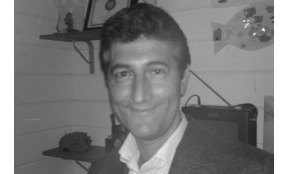 Name
Nickname
Website
Job Title
NLP4Kids Child Therapy Practitioner
Company
Monmouthshire Therapy for Children