It is claimed by many child psychologists that between the ages of 3 years and 11 years is an imprint period. This means that childhood experiences between these ages are likely to have an impact on who that child becomes, how they feel, behave and represent the world to themselves in later life. This is why it is extremely important that a child is given the opportunity to understand their feelings and emotions. Failure to do so, could lead to that child growing up and feeling unable to ever achieve their full potential.
Neuro-Linguistic Programming (NLP) is a way of understanding how we use language to program our brain. NLP helps us understand how we process the information that comes into our brains and how we create a simplified version of our experiences in our minds. NLP shows that the simplified version we may accept is not necessarily an accurate reflection of the actual experience, and is largely determined by what we focus on.
Sometimes referred to as 'the study of subjective experience' NLP offers very exciting opportunities for children. NLP is the study of how individuals put their experience (pictures, words, feelings, actions) together and how effective they are in achieving the results they want. It is based on the premise that we are "programmed" by our past experiences — sometimes in ways that support us and sometimes in ways that limit us. NLP enables you to recognise non-judgmentally any limiting behavioural, communication, learning, or emotional patterns and gives you the tools to do something about them. It shows you how you can shift, or, if necessary, "reprogram" certain beliefs, internal states, behaviours or (learning) strategies so that you are freed-up to get the results you want in your life. Children are much easier patients than adults as their minds are more open to the idea of improvement. They have not received the same conditioning from life that adults have. This means that results occur much more quickly when working with children.
In this segment of The NLP View Radio Show, host, Donna Blinston RGN is joined by, Gemma Bailey a Hypnotherapist and NLP Master Practitioner who has spent over a decade working with children in various child-care settings. On today's show we will discuss how Gemma works with children to effectively help them overcome bad habits, behavioural problems, fears and a lack of self-esteem.
NLP4Kids is an education franchise based in the UK that provides child counselling with child therapists who specialise in using NLP for Kids, a proactive alternative to conventional child psychology and children's mental health. If you are looking for family therapist to help with bipolar disorder in children, ADHD in children, depression in children, teenage depression or OCD in children, or if you wish to book a workshop to help your overcome panic attacks in children or anger management for children, call 0203 6677294 or email info@NLP4Kids.org
Find out more about our franchising opportunities here: http://www.NLP4Kids.org/join-the-team
Summary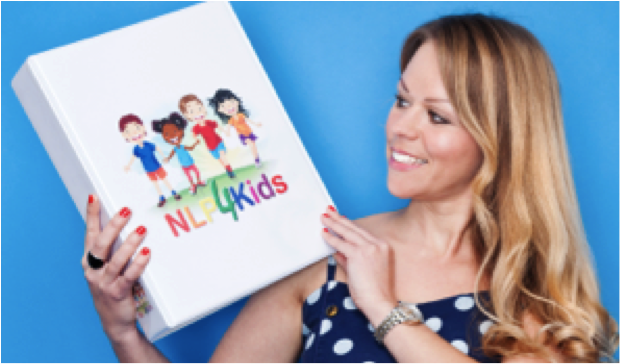 Name
Nickname
Website
Job Title
Company Director, Hypnotherapist & NLP Trainer