A child with a healthy self-esteem is one who generally has a can do attitude. He/she is willing to give things a go and feels good about themselves. In contrast, a child with poor self-esteem has a hard time finding solutions to problems and when faced with new challenges, their immediate response is usually "I can't." Although many parents are aware that a child's feeling of self-worth is his passport to a lifetime of mental health and social happiness, they don't realise how easy it is to damage it.
Do you have to sit and watch your child fly into continuous temper tantrums or maybe do you have to listen to their heart-breaking feelings of inadequacy? Are you worried about your child's behaviour in general or do you want to make sure that he has a positive outlook on life and hence succeed in all his endeavours? If you answered "yes" to any of these questions, read on as at NLP4Kids, we have compiled a list of 5 ways to increase a child's self-esteem by combining cutting edge self-improvement concepts with Neuro-Linguistic Programming (NLP) to ensure that your child has the adequate tools to build a solid foundation for his/her learning and development.
1. Teach Them to Love Themselves
Children who love themselves grow up to be happy, healthy, compassionate and loving adults. Self-love is what begets them the self-respect, self-esteem and motivation they require to go after challenging goals and resist negative pressures. A lesson of self-love is arguably the apex of all other life lessons and as a parent, it is your responsibility more than anyone else to give your child such a lesson.
Exercise 1
This NLP exercise is simple yet tremendously effective when applied to your child's daily life. First ask them to close their eyes, take a deep breath and imagine that they are staring at you (their parent). Ask them to feel the warmth of your love for them and feel the deep sense of well being that flows in their body from knowing that they are safe and loved. Now, every morning, ask them to stand in front of the mirror, stare into their own eyes until they feel the same connection. At that moment, ask them to shout, "I love myself!"
2. What Your Child Thinks, they Become
Most of what humans do is unconscious. In fact, the unconscious mind is the repository of all of our automatic skills like breathing, blinking, tying our shoelaces and so on. It is truly the engine for our existence but there is one thing we have to be mindful of. If I ask you to not think about a pink dog, what's the first thing that pops into your head? My guess is some kind of pink dog. The reason behind this is that the unconscious mind does not recognise negation. The real problem arises when a child continuously focuses on things they don't want to happen. Guess what the unconscious mind will do? It will make sure that these thoughts become part of their reality. These self-critical thoughts like "I'm no good" or "I am a failure" in the long run will make them passive, withdrawn, or depressed.
Exercise 2
So, what can you do to help? First, you need to ask them to focus on what they think. To assist them with this process, from time to time, out of the blue, ask them what they are thinking and note it down. If you find out that their inner dialogue constantly stresses scarcity, unworthiness, ugliness or anything negative, you need to ask them to focus on their goals positively and how to achieve them instead.
3. Are They Responsible for the Good and Bad Things in Their Lives?
Research in the field of psychology has time and again shown that children cannot understand that everybody makes mistakes. To avoid disapproval and negative repercussions, they will tend to blame someone else and because our culture is evolving in a way to deprive people of their own choices, words and actions, our children are increasingly taking less responsibility for their actions. They hence grow into young adults who fail in communication, social situations and in the workplace.
Exercise 3
To help your child take responsibility for what happens to him/her, first, he/she will need to understand the law of cause and effect. You need to help them make the connections between their actions and their results using real-life examples. For instance, you could say, "Because you were a good boy last week, you got to eat ice-cream." When they understand this, tell them that you will play a game with them and to win, they have to hold themselves accountable for everything (good or bad) that happens to them for a whole week. None of this: "It wasn't me" or "he started it" for a whole week.
This will enable them to shift their thinking and take responsibility for their actions. Play this game as often as possible with them and reward them accordingly every time they win.
4. Setting Goals
Many parents whom we have worked with at NLP4Kids share that sense of frustration that arises when their child will simply not work hard enough to achieve something that they are perfectly capable of. This lack of a can-do attitude can be remedied by teaching them how to set goals and attain them.
Exercise 4
Follow these 3 steps and your child will learn how to work to achieve their best in no time.
1. Ask him/her to write down all his/her dreams and desires with no limits and without giving any thought about how to fulfil them.
2. Make the goals in the S.M.A.R.T format:
S – Specific and Simple
M – Measurable and Meaningful
A – As if now (set a date and write the goal as if they have already achieved it)
R – Realistic & Responsible
T – Timed and towards what they want
3. The final and crucial step is to run each goal through what's called the Certainty Model in NLP. Ask your child to read their clearly defined goals out loud and observe to what extent they believe them to be achievable. If you sense doubt, ask them to break their goals into more manageable chunks. If this still does not work, you will possibly need Time Line Therapy™ to deal with any negative emotions and limiting decisions that may be holding them back.
5. Take Action
We all know this was coming. Taking action is the last piece of the puzzle and if there's only one thing you take from this article, let it be this: "If you spend too much time thinking about a thing, you'll never get it done" – Bruce Lee. The following 7 rules to achievement are our best kept secret at NLP4Kids and if you encourage your child to take action and adopt these rules in their daily life, they will achieve their goals and full potential.
"The Seven Rules to Achievement"
1. Take responsibility and be aware of where you are now. Live your life as the cause and pay attention to the focus of your unconscious mind.
2. Understand what is important to you. Understand the basic values that drive you and ask yourself, "What's important to me about my current goal?"
3. Write down what it is that you really want and where you want to be in life. Use the S.M.A.R.T framework to make your goals clear.
4. Face up to and deal with any past memories that might be in conflict with what you want. See Time Line Therapy™ for more help (www.DelWalsh.com)
5. Create a clear picture of what it is that you truly want in your mind's eye. Visualise your life once your goal is achieved. What will it be that you see, feel or hear? What tells you for certain that you have achieved your goal?
6. Strive to ensure all beliefs, thinking, focus and language are totally aligned with the goals that you want to achieve.
7. Be dedicated. Take control and be the cause of the goal. Ask yourself are you willing to do anything to create this change in your life?
Exercise 5
Your final exercise will be the simplest – as soon as you finish reading this paragraph, ask your child to do something differently from how he/she did it before. Following the ordinary will only lead to him/her getting mediocre results. Things don't change; people change and only him/her can create that change in his/her life today.
Written by Del Walsh
www.NLP4Kids.org/Del-Walsh
Summary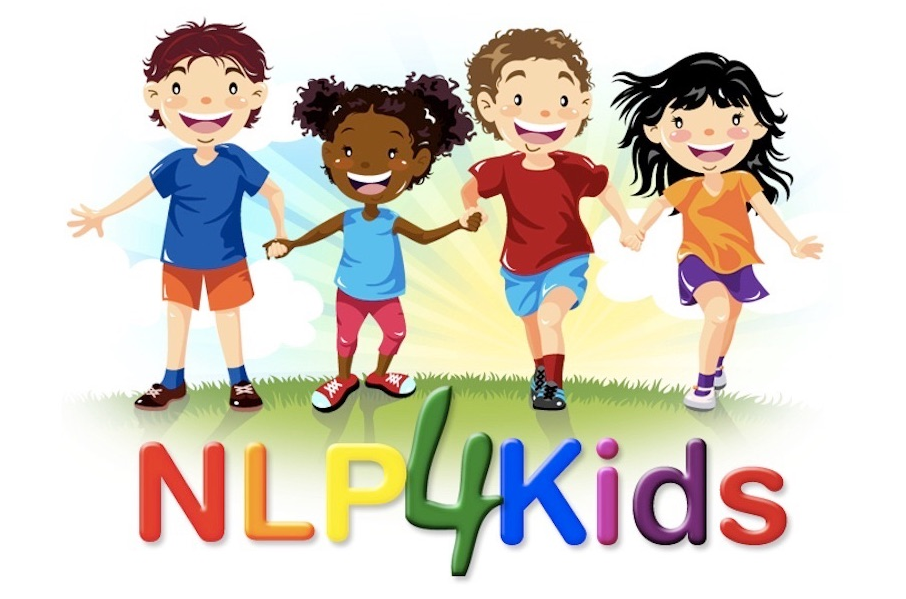 Article Name
5 Ways to Increase a Child's Self Esteem
Description
A child with a healthy self-esteem is one who generally has a can do attitude. He/she is willing to give things a go and feels good about themselves. In contrast, a child with poor self-esteem has a hard time finding solutions to problems and when faced with new challenges, their immediate response is usually "I can't."
Author