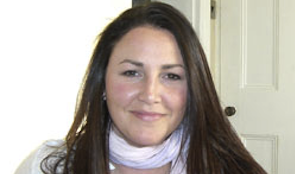 Louise first became aware of the profound effect that simple Hypnosis and NLP techniques can have on someone's life when she experienced them on a course in 2005. Within 4 years Louise had qualified as a Hypnotherapist and a Master NLP Practitioner (with Richard Bandler).
Prior to her therapy work with NLP4Kids she had a long and successful IT management career within the publishing industry. Louise has always loved a challenge and she really enjoys learning new things. Louise enjoyed her job as she was happiest when she was helping other people to get the best out of their technology. It wasn't until she experienced NLP & Hypnosis for herself on a management course that she started to re-evaluate her life and realised that what she really wanted to do with her life, was to make a difference in people's lives and she has never looked back or been happier in my work.
As human beings, Louise knows that from time to time everyone suffers from fear, anger, anxiety, lack of confidence and self-esteem amongst other issues. The truth is that not everyone is capable of achieving their full potential or making good decisions whilst they are experiencing these negative feelings and children are no different.
However, Louise knows that through learning some really simple skills  she can eliminate those negative feelings and some others so children are able to make the most of the positive ones so that everyone is free to reach their full potential. Children in particular can be such great fun to work with too. Their boundless energy, their endless creativity and the fact that they are so open to learning new things makes them the perfect subjects to teach these skills to. Louise also thinks it's great that she is helping to equip children with simple and effective skills that will help them throughout their lives.
Louise has run several skills workshops in more deprived areas in and around Bassingbourn, as well as working on a one to one basis with both children and adults, and is always amazed by the results. In fact, Louise believes that these skills are so useful and important that they should be part of the school curriculum. This would mean that children from a very young age and from all walks of life would have the opportunity to achieve their full potential and it is my mission to make that happen. In the meantime, Louise will continue to share them on a one to one basis within therapy and her local workshops in Bassingbourn.
NLP4Kids is an international organisation which provides one to one therapy and workshops in Hertfordshire, Bedfordshire, Buckinghamshire, Surrey, Cambridgeshire, London, Kent, Cheshire, Birmingham, Essex and Berkshire which are used in schools and in the community to tackle issues such as self esteem, confidence, bullying, exam stress, phobias and eating disorders to name but a few. All of our practitioners are qualified in NLP and hypnotherapy and have completed specialist qualifications in working with children, teenagers and students. Louise has been working with children using NLP in Bassingbourn since 2011. Visit www.NLP4Kids.org for more information.
For more information please Click Here
Call: 07563 066668
Email: louise@nlp4kids.org
Summary
Name
Website
Job Title
Company
NLP4Kids is a children's education franchise in the UK