NLP4Kids Therapist in Cambridgeshire
February 14, 2012
/
/
Leave a comment
/
News
/
"children and divorce"
,
"Communication Skills"
,
"concentration"
,
"Fears and Phobias"
,
"Hertfordshire"
,
"London"
,
"NLP practitioner training"
,
"therapy for young people"
,
Bedfordshire
,
Behaviour
,
Birmingham
,
Buckinghamshire
,
Cambridgeshire
,
Cheshire
,
child
,
child therapist
,
child therapy
,
children
,
communication skills
,
concentration
,
Essex
,
Exam Stress
,
hertfordshire
,
Hong Kong
,
Improve Confidence
,
Low Self Esteem
,
Motivation
,
NLP
,
NLP for children
,
Surrey
,
teenager therapist
,
teenager therapy
,
therapist
,
therapist for children
,
therapist for teenagers
,
Therapy
,
therapy for children
,
therapy for students.
,
therapy for teenagers
,
workshops for children
,
Yorkshire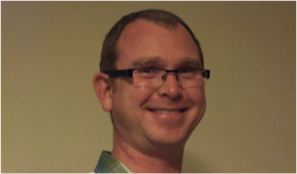 Stuart has been a fully qualified NLP Practitioner since 2008. He originally wanted to learn and study NLP for self-improvement but soon learned that what he really enjoyed was helping other people to improve their own lives using highly effective NLP techniques.
Stuart is a father of three lively children and realised that NLP could help them in so many ways from sleeping well to building their confidence and providing them with real life skills. It was not long after this insight that Stuart had the opportunity to train as a fully qualified licenced practitioner for NLP4Kids.
His training showed Stuart how these 'grown-up' techniques' could be simplified and understood by children of all ages.
He offer One-to-One therapy sessions and lively Workshops in Cambridgeshire that help the children to understand what they are capable of achieving by using the valuable techniques that are taught to them.
Some of Stuart's Testimonials…
"Stuart has loads of energy and provides very good confidence boosters"
"I really enjoyed his enthusiam which really engaged the group"
"He really lifted me up and made me smile"
"I enjoyed the games and drawing"
"I will be able to use these NLP skills to help me at school"
"I know what I can do help me get into a confident state"
"My NLP4Kids trainer, Stuart, was VV good and funny"
NLP4Kids is an international organisation which provides one to one therapy and workshops in Hertfordshire, Bedfordshire, Buckinghamshire, Surrey, Cambridgeshire, London, Kent, Cheshire, Birmingham, Essex and Berkshire which are used in schools and in the community to tackle issues such as self esteem, confidence, bullying, exam stress, phobias and eating disorders to name but a few. All of our practitioners are qualified in NLP and hypnotherapy and have completed specialist qualifications in working with children, teenagers and students. Stuart has been working with children using NLP in Cambridgeshire since 2010. Visit www.NLP4Kids.org for more information.
For more information please Click Here
Call: 0779 5212537
Email: stuart@nlp4kids.org
Leave a comment